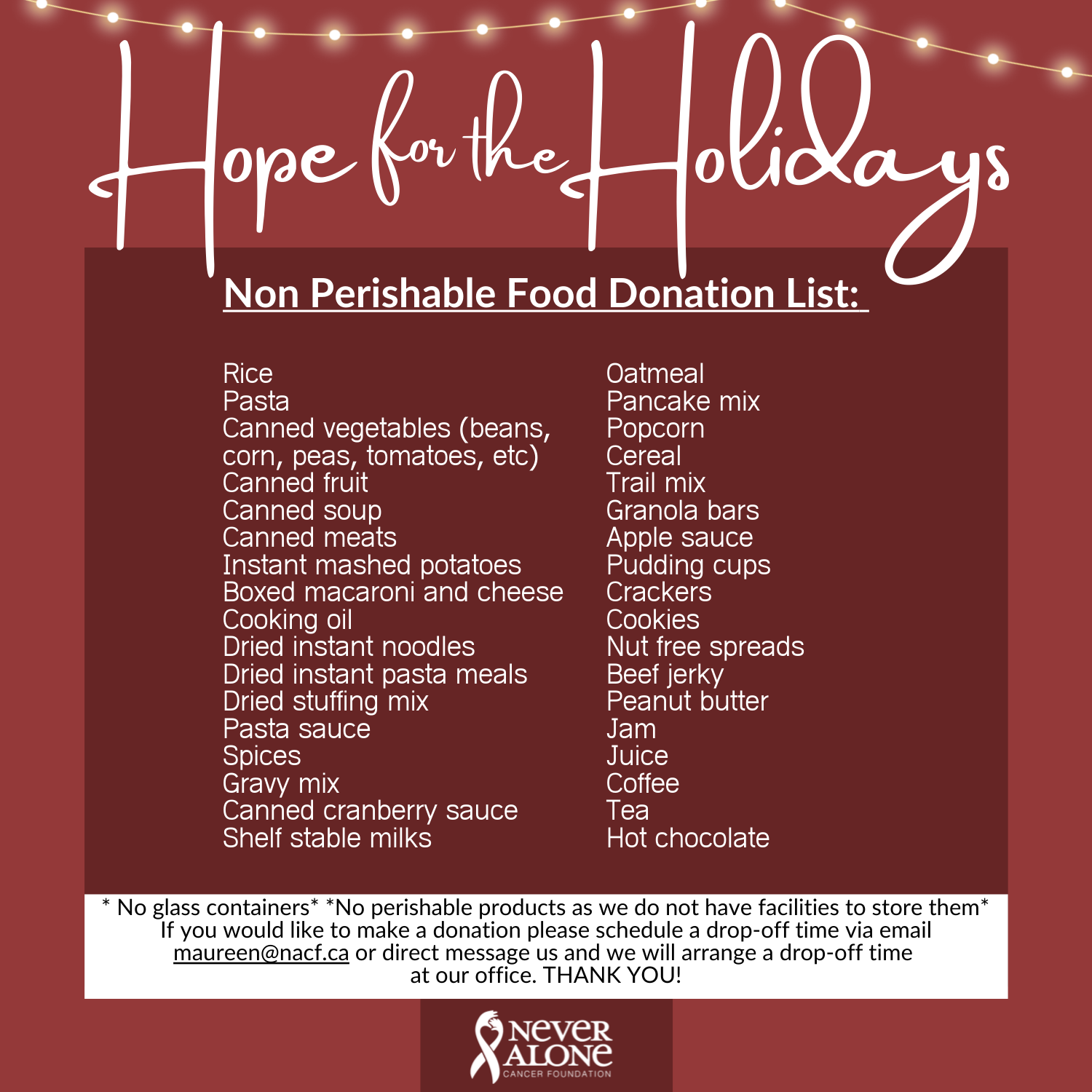 The holidays can be a difficult time when you are dealing with a cancer diagnosis, so we create holiday magic for families affected by cancer.
Our Hope for the Holidays program provides an evening of cheer away from the stress of cancer and its treatment.
We provide a bus tour of the Christmas Lights, dinner and gifts for those who are able to attend, and for those who cannot, Santa will deliver on his special sleigh.
Please reach out to us if you would like to sponsor this event, or if you would like to donate.
For a monetary donation:
On our donation form (under the heading "fund"). please select Hope for the Holidays from the dropdown menu.
We also accept donations of the following:
Gift cards for supermarkets, fuel, toys etc
Non-perishable food for Christmas dinners
New unwrapped toys, and other new gift items
Tax receipts are issued in accordance with CRA guidelines.
Please note, we use Canada Helps to facilitate our online donations. Once your donation is made you will automatically receive a receipt to your email from Canada Helps.