How can we help?
A cancer diagnosis not only impacts your physical and mental well-being but it can also result in financial hardships.  Many people find themselves unable to work, having to leave work to care for a loved one.  Treatment plans may also cause an increase in expenses.
Never Alone Cancer Foundation provides financial assistance to qualified applicants.  To receive monetary support applicants will be asked to provide confirmation of diagnosis, along with household income.  Financial support is provided for such items as:
Non-covered medical expenses
Groceries
Transportation / Parking for medical appointments and treatments
Help with bills
Dental expenses related to cancer
Lymphedema treatment & garments
Palliative support
Contact Us for more information.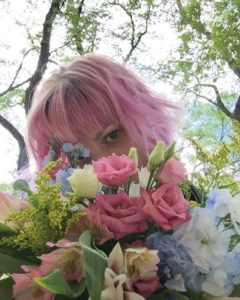 "I hate to have to tell you that our daughter Meaghan passed away peacefully on Saturday (April 13) surrounded by her family. We would like you to know that she loved the blanket you gave her It was on her bed when she died. I took your advice and used Voyage funeral home. They seem very compassionate and professional. We are so grateful with your assistance for accommodations. It means more than you know. Thank you so much.

" Judy & Peter Murphy (parents) Meaghan Murphy – April 2019