How can we help?
When you receive a cancer diagnosis, it is only natural to feel a range of emotions – grief, anger, fear and sadness, just to name a few. Caring for someone going through their cancer journey can be equally challenging.
Everyone has different emotional responses at different stages, so whether you just need to talk to someone about how you are feeling today, need some support adjusting or are feeling completely overwhelmed by your emotions, we are here to listen, and provide peer support.
The Never Alone team provides:
Peer to peer support
Patient & hospital visits (only provided as per Covid-19 guidelines)
Phone calls and messages
A gift of support (i.e. blanket to stay warm during treatments)
We work to find solutions
Though our volunteers and staff are not certified counsellors, we all have a cancer story. If you feel that you would benefit from peer support, contact us.
If you are in crisis, please call (204) 786-8686.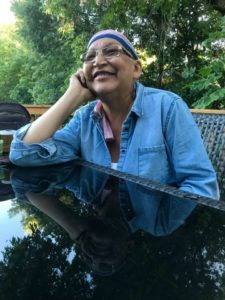 "I would like to thank Never Alone for their continued support in my fight with cancer. I have found myself feeling along through my ordeal and they have stepped up …from the bottom of my heart I thank you."   Melvina