"The side effects from on-going cancer treatments caused me to require compression stockings that I wear daily. It is a financial burden. I cannot express the gratitude I feel for this gift and support from a foundation that knows nothing about me. Thank you." Cherida
Providing emotional, social, financial and informational support to patients, families and caregivers affected by cancer.
16

Sep

2022

Give the gift of a meal. A chance to go out and share food and laughs.

18

Sep

2022

Join us for our annual cancer support walk

2015 Main St, Winnipeg, MB R2V 2B9

Location

18

Sep

2022

You could win one (1) roundtrip flight for two (2) guests to any regularly scheduled WestJet destination!
As one person I cannot change the world.
But I can change the world of one person.
~ Paul Shane Spear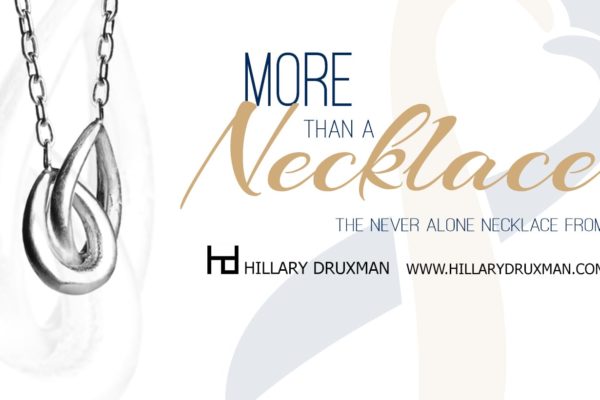 The Hilary Druxman Never Alone necklace makes a wonderful gift anytime of year. Let that important person in your life know that they are Never Alone. Hilary Druxman donates the…
Read more