How can we help?
NACF PALLIATIVE CARE RESOURCE LIST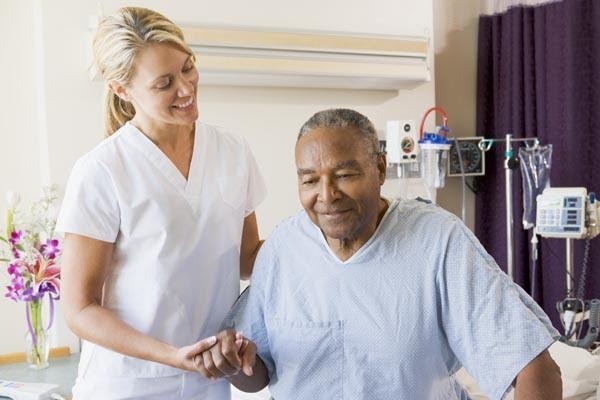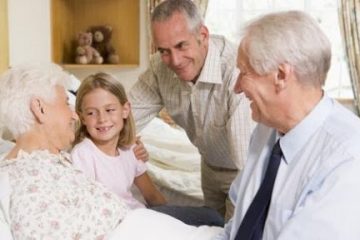 The Never Alone Cancer Foundation Palliative Program supports the Principles of Palliative Care for the patient, their family and caregivers. In addition to the emotional, financial, social and information support we provide, the following palliative programs and services are available.
Principles of Palliative Care:
Affirms life and regards dying as a normal process.
Neither hastens nor postpones death
Provides relief from pain and other distressing
symptoms.
Integrates the psychological and spiritual aspects
of care.
Offers a support system to help patients live as
actively as possible until death.
Palliative Manitoba –  http://palliativemanitoba.ca
Palliative Manitoba is focused on helping individuals live as fully as possible until the end of life
Canadian Virtual Hospice – https://www.virtualhospice.ca
The Canadian Virtual Hospice provides support and personalized information about palliative and end-of-life care to patients, family members, health care providers, researchers, and educators.
Bereavement services

Cancer agency

Home care programs

Local palliative care programs/services

Caregiver Support

Palliative care association

Palliative care drug/benefit program

Programs and Services for Adolescents and Young Adults

Programs, services, and hospice for children

Regional palliative care programs

Residential hospices
Living Smart Guides –  https://www.livingsmartguides.com/
LivingSmartGuides.com is a comprehensive and free resource center that provides the information and tools to assist you in dealing with illness, disability, maintaining your independence as you age, care giving, memory problems, end of life planning, and more.
Cancer Chat Canada – https://cancerchat.desouzainstitute.com
Professionally-led online support groups for Canadians affected by cancer
PALLIATIVE CARE FACILITIES
For facilities outside the city of Winnipeg, please refer to the Manitoba Regional Contact section.
Winnipeg Palliative Care Program -WRHA Palliative Care Program – http://www.wrha.mb.ca/prog/palliative
Specialized palliative care units and hospice settings exist for patients whose needs cannot be met at home or in a hospital.
Grace Hospital Hospice – https://gracehospital.ca/hospice
Palliative care facility offering 12 spacious resident rooms
Jocelyn House Hospice – https//www.jocelynhouse.ca
For people who are living the end of their lives and can't stay in their own home, but choose not to be in a hospital
Riverview Health Centre Palliative Care– https://rhc.mb.ca/patients-residents/areas-of-specialized-care/palliative-care/
Palliative care facility offering a 30-bed specialty inpatient unit. 
FINANCIAL ASSISTANCE
In addition to the financial assistance programs offered by the Government of Canada:
Manitoba Funeral Service Association https://mfsa.mb.ca/Page/26252
The Manitoba Funeral Service Association is a non-profit association which serves Funeral Directors and funeral homes across the Province of Manitoba.
END OF LIFE ASSISTANCE
Medical Assistance in Dying (MAiD)
A provincial medical assistance in dying team is available to help patients access this service
Dying with Dignity Canada – https://www.dyingwithdignity.ca 
Dying with Dignity Canada is the national human-rights charity committed to improving quality of dying, protecting end-of-life rights, and helping Canadians avoid unwanted suffering
CAREGIVING SERVICES (Fee-based)
Nurse Next Door: https://www.nursenextdoor.com
Nurse Next Door provides senior home care that matches Mom or Dad with the perfect Caregiver.
Comfort Keepers: https://www.comfortkeepers.ca
Comfort Keepers provides award-winning in-home care for seniors and other adults in need of assistance
End of Life Doula – https://endoflifedoulaassociation.org
An end-of-life doula is a non-medical professional trained to care for a terminally ill person's physical, emotional, and spiritual needs during the death process
MANITOBA REGIONAL CONTACTS
For palliative care and services outside of the City of Winnipeg, please contact:
Interlake-Eastern
Regional Palliative Care Program

Other resources:
Southern Health-Santé Sud
Ask for palliative care services by 

completing a referral

, or by calling Southern Health's Regional Director – Seniors & Palliative Care at 204-388-2032.

More information:
Northern Health
Flin Flon & Area:  Palliative Care Coordinator 204-687-9351

The Pas & Area:  Palliative Care Coordinator 204-623-9661

Thompson & Area:  Palliative Care Coordinator 204-778-1450
Prairie Mountain Health
READING & MISCELLANEOUS RESOURCES
Resources about how to look at life, dying, death, and grief. 
Tuesdays with Morrie by Mitch Albom

When Breath Becomes Air

by Paul Kalanithi

Finding Peace at the End of Life: A Death Doula's Guide For Families and Caregivers

by Henry Fersko-Weiss

Art of Dying Well – A Practical Guide to a Good End of Life

by Katy Butler

Saying Goodbye: A Guide to Coping with a Loved One's Terminal Illness

by Barbara Okun